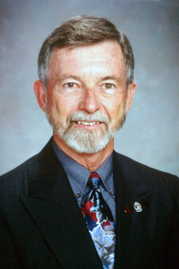 Gary Henley, GMB, CGB, CGR, GMR, CAPS, CGP
President
Gary received his Bachelor of Science Degree in Accounting in 1973 from the University of St. Thomas in Houston, Texas. He then worked for several large corporations gaining experience in financial management, purchasing, scheduling and cost control. Prior to the incorporation of Henley Homes in 1985, Gary supervised the construction of nearly 80 homes in two years for Melton George Enterprises in San Antonio, Texas.
During the late nineties, Gary successfully completed the certification requirements to become Graduate Master Builder, Certified Graduate Builder and Certified Graduate Remodeler—a rare achievement to obtain all three. In addition, he now holds the designations of Gradate Master Remodler, Certified Aging in Place Specialist, and Certified Green Professional. Find out more about Gary's certifications here.
Gary enjoys a variety of interests. He is a participating member of the Sons of Confederate Veterans. Gary and his wife Lana travel the country for reenactments, memorial services and to conduct educational events. He serves as President of the Liberty Hill Public Library Board of Trustees and, when possible, Henley Homes participates in charitable events to assist others in need in the greater Austin area. An opportunity especially close to his heart has been his involvement with the remodel of a Round Rock home for Purple Heart Recipient Alan Babin, an Iraq war veteran. The first opportunity added a bedroom and bath equipped for the wounded vet. The second opportunity enlarged the kitchen which allows Alan to move around easily in his wheelchair and to participate in kitchen activities.
Gary admits, "I learned the love of building at the knee of one of the finest craftsmen I've ever known, my father. His standards required that whatever the project, no matter how small or how large, it was done right the first time. His dedication to quality was always Lesson Number One." This ideal Gary carries into his business today, making him one of the Austin area's premier custom builders.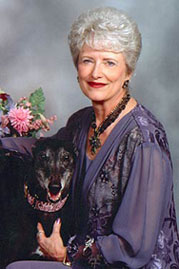 Lana Henley
Vice President
Lana has overseen the administration of Henley Homes since 1992. Her roles include everything from assisting clients with material selections and design concepts to working with vendors.
Lana's concern for her client's satisfaction makes her a great "personal guide" through the construction process. "I know how difficult and overwhelming it can be", she says. "My greatest satisfaction comes from helping families through the entire process and then watching how thrilled they are once they are in their new homes. It makes it all so worthwhile."
Lana has been doing genealogical and family history research for the last twenty years. Her historical interest has led to her participation in a number of historical societies including the Daughters of the American Colonies, Colonial Dames XVII Century, United Daughters of the Confederacy, Old Plymouth Colony Descendants, Daughters of the American Revolution, and Daughters of the Republic of Texas.
She is also on the Board of Directors of Austin Greyhound Adoption, an organization that finds adoptive homes for retired racing greyhounds.